Buy the Book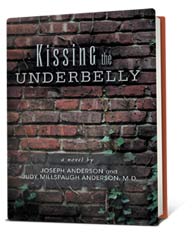 Jonathan Crossley has been cosseted for most of his life. But that was about to change when he decides to step out of his father's shadow and forge his own path. The only problem is, he had no idea what the "real world" was like and he was about to get his first taste of harsh reality…
Follow the twists and turns of his remarkable journey in Kissing The Underbelly.
ISBN 13 (TP): 978-1-4653-6763-1
ISBN 13 (HB): 978-1-4653-6764-8
ISBN 13 (eBook): 978-1-4653-6765-5
Good news for bookstores!
This book is enrolled in Xlibris' Bookstore Returnability Program, which gives booksellers the convenient option of returning excess stocks through Ingram Distribution.